Cindy Stafford, CPA - Finance Director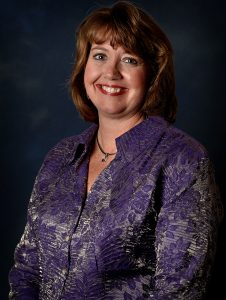 The Finance Department is managed by Cindy Stafford, CPA and consists of six full-time employees and one part-time employee.  The Finance Department prepares the annual budget and controls all city expenditures.
The Finance Department is responsible for developing and implementing transparent, efficient and effective financial policies, plans and reporting systems that assure the City's long-term fiscal health.  The activities of the Finance Department include:
Budgeting – preparing and administrating;
Reporting – preparing the annual audit report and issuing monthly financial reports on the City's fiscal and budgetary status;
General Accounting Services – maintaining and reconciling the general ledger system and historical financial records, and reviewing compliance with City policies;
Revenue – maintaining accounts receivable records, annually certifying special assessment to the County for collection with property taxes, posting all cash receipts, depositing and accounting for all banking deposits, and reconciling all bank accounts;
Accounts Payable – auditing and processing payments to vendors;
Payroll – processing the City's payroll and filing all required payroll tax returns;
Utility Billing – maintaining the utility billing system, posting the monthly billing and processing payments;
Investments – managing the City's investment portfolio in accordance with the City's Code, Section 147; and
Vital Statistics – preparing birth certificates (abstracts) and death records.
Mission Statement
The Oakwood Finance Department is committed to providing timely, accurate, clear and complete information and support to other city departments, citizens, and the community at large.
Values
Quality:  A high standard of excellence drives Finance to provide outstanding levels of support and service.  The Department strives to be exemplary in all activities and continuously exceed expectations.
Integrity: The Finance Department commits to conforming to the highest level of ethical standards.   The services and decisions we offer will be honest, fair, and impartial.
Teamwork:  Finance aims to make the best decisions collectively and in the best interest of the City.  As a team, we capitalize on the strengths of each member.  In this way, we provide superior support for staff members and residents.