Robert F. Jacques, Esq.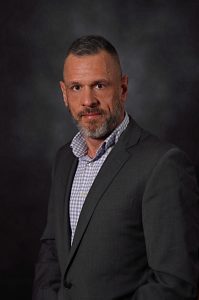 Oakwood's Department of Law is headed by our Law Director and City Attorney, Robert F. Jacques, Esq., who oversees and coordinates all legal affairs for the city.
Mr. Jacques provides most of the city's legal representation in-house as the city's chief legal officer, supplemented by outside counsel as necessary.
General Legal Counsel
The Department of Law is responsible for advising City Council, the City Manager, municipal boards and commissions, and the administrative officers and departments on relevant issues of current and emerging law. In addition, the Department of Law drafts and reviews legislation, contracts, deeds, and other legal documents, and represents the city in litigation and transactional matters.
Prosecution
The Department of Law is responsible for prosecuting charged violations of municipal ordinances and state laws in Oakwood Municipal Court, including criminal, traffic, and parking offenses. As a related function, the Department provides training to the Oakwood Public Safety Department on matters relevant to effective law enforcement, and to the personnel of Oakwood Municipal Court on procedural and substantive legal matters.
Tax Collection
Working closely with the city's Department of Finance, the Department of Law assists with the collection of delinquent municipal taxes. In that capacity, the Law Director advises the Department of Finance in its pre-litigation tax collection efforts, and when necessary, files suit and enforces court judgments against delinquent taxpayers.