Smith Gardens 2022 Blanket Concert – The Blue Leaf's Band
7:00pm
Smith Gardens
11 Walnut Lane, Oakwood, OH 45419
---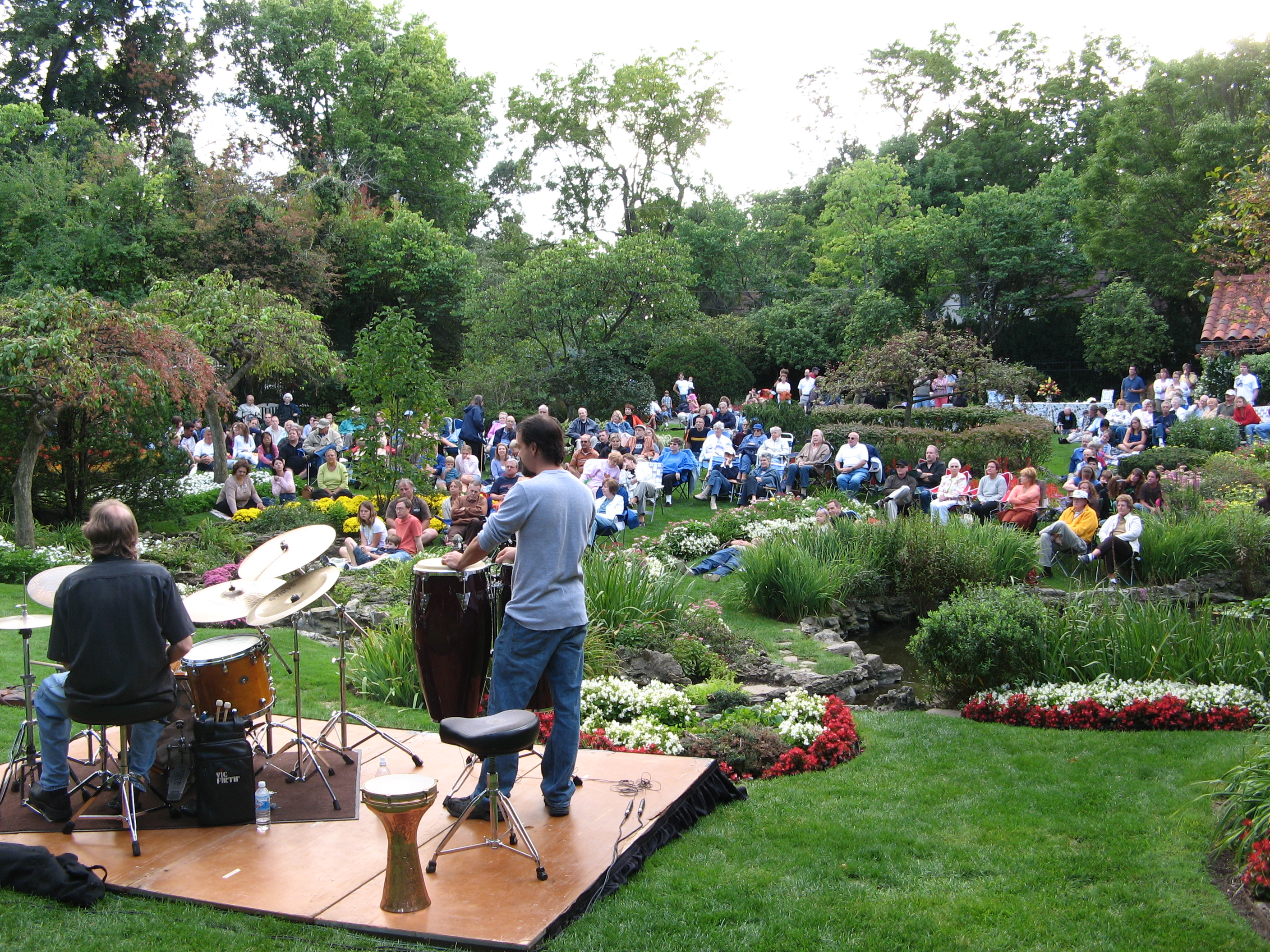 The Blue Leaf's Band  – Sunday, July 24, 2022 – 7:00 P.M.
The Blue Leaf's, a star of the Dayton music scene, is a 4-piece rock band reviving the sounds of the 60s, 70s and 80s for modern audiences. The Blue Leaf's brand of 'Throwback Rock n Roll' has been described as a marriage of artists like Queen, Billy Joel, and the Beatles into an unforgettable showcase of the classic rock sound. Praised by fans for their ability to pull off difficult harmonies in songs like "Bohemian Rhapsody", "Mr. Blue Sky" and "Band on the Run", The Blue Leaf's feature their vocals above all else. These harmonies have been perfected over years of rehearsing and professional training. While vocals take the forefront, instrumental proficiency follows close behind, with songs like "Great Balls of Fire", "Wipeout!" and "While My Guitar Gently Weeps" prominently featuring displays of instrumental mastery likely to entertain anyone.  The band had a packed summer in 2021! They performed at Vandalia's Star Spangled Celebration, Greenville's Gathering at Garst Festival, Centerville's Summer Concert Series at Stubbs Park, Fairmount Indiana's James Dean Car Show, Upper Arlington's Labor Day Arts Festival and Tipp City's Mum Festival just to name a few. 2022 will see the band performing all over the region with more shows than ever. The group is very excited to bring their music to Oakwood's Summer Concert Series for the first time!
Bring your blanket and join us at Smith Gardens, located in the 800 block of Oakwood Avenue at the corner of Walnut Lane. Parking is available on Oakwood Avenue, on some adjacent side streets, and around the City Building.
These concerts are FREE and open to the public. In case of rain, the concerts will be held in the Great Room at the Oakwood Community Center, 105 Patterson Road.