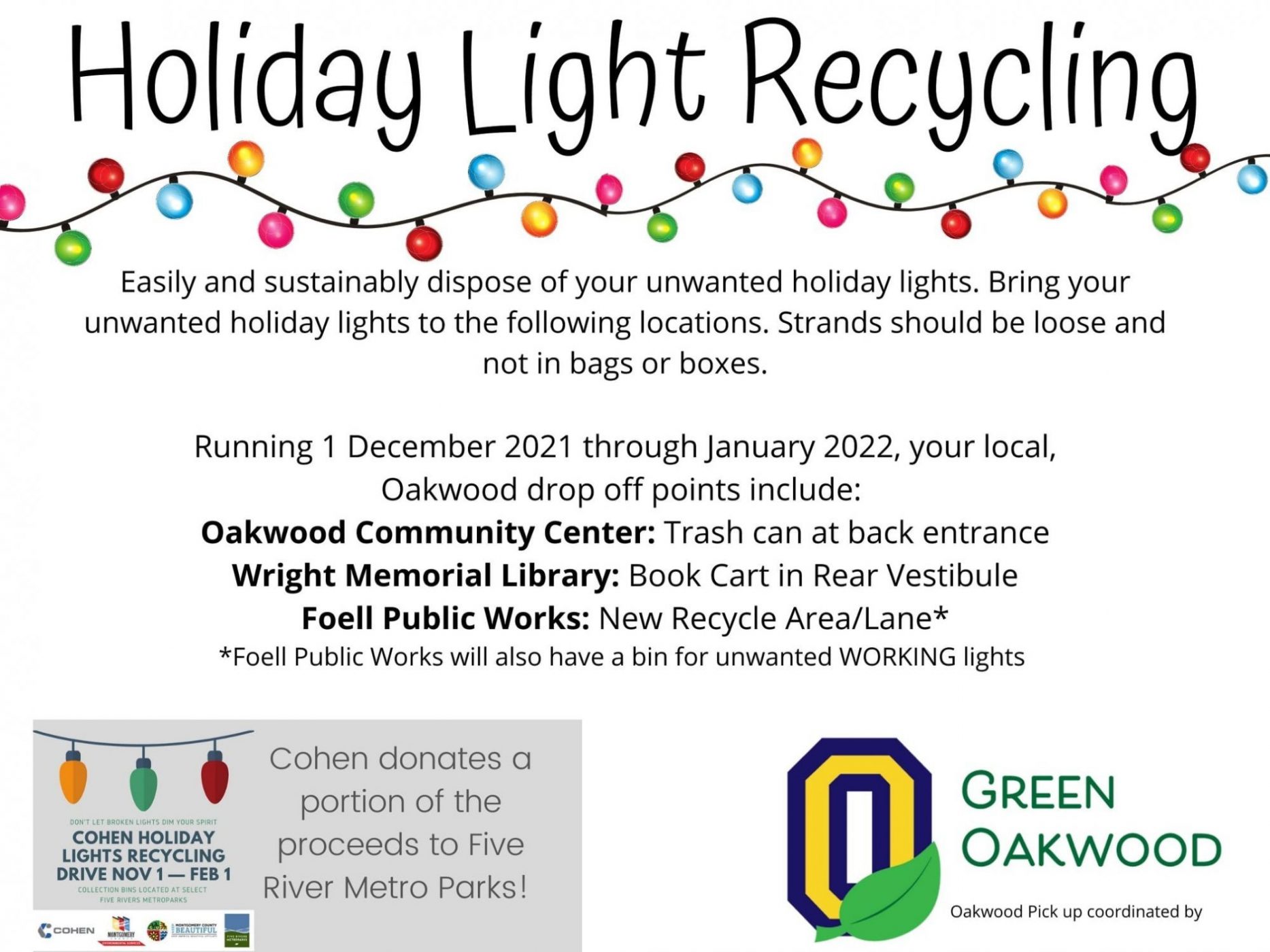 Did you know that you can recycle your unwanted and/or defective holiday string lights?  We are partnering with Green Oakwood by placing drop-off containers at the Oakwood Public Works Center and the Oakwood Community Center.  A drop-off container is also available at Wright Memorial Library.
The following 24/7 drop-off locations are operational from December 1, 2021 through January 31, 2022:
David Foell Public Works Center, 210 Shafor Boulevard: New Recycling Drop-off Facility at the entrance to the Public Works yard.
Oakwood Community Center, 105 Patterson Road: Back entrance.
Wright Memorial Library, 1776 Far Hills Avenue: Book cart in rear vestibule.
The string lights are taken to drop-off facilities operated by Five Rivers MetroParks, and are then delivered to a recycler that harvests the copper wiring.  The remaining components of the string lights are discarded to the landfill.