Key File/Knox Box Programs
The Oakwood Public Safety Department offers two programs that provide Oakwood Public Safety Officers with the ability to swiftly gain access to homes, businesses or institutions in the event of a lockout or other emergency, and without the need to damage doors, windows or other parts of a structure.
Key File:  The department maintains a secure key file in the Public Safety Dispatch office for residential property owners that wish to provide a key in case they are locked out or have other emergencies that require quick entry into the home.  Providing a key to the Safety Department is a safer alternative to leaving one hidden outside the property.  Additionally, if the Safety Department responds to a serious situation requiring immediate access to a property, having a key on file in Dispatch could prevent the need to damage property to gain entry.
Knox Box:  As an alternative to the Key File, and for commercial and institutional properties, the department offers a Knox Box program.  Property owners purchase and install a Know Box on the exterior of the structure and place a key to the property inside the box.  The Safety Department is able to access the box in case of emergency and quickly retrieve the key to the structure.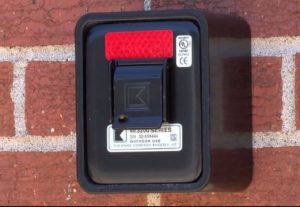 For questions about either program, please contact the Public Safety Department at (937) 298-2122.