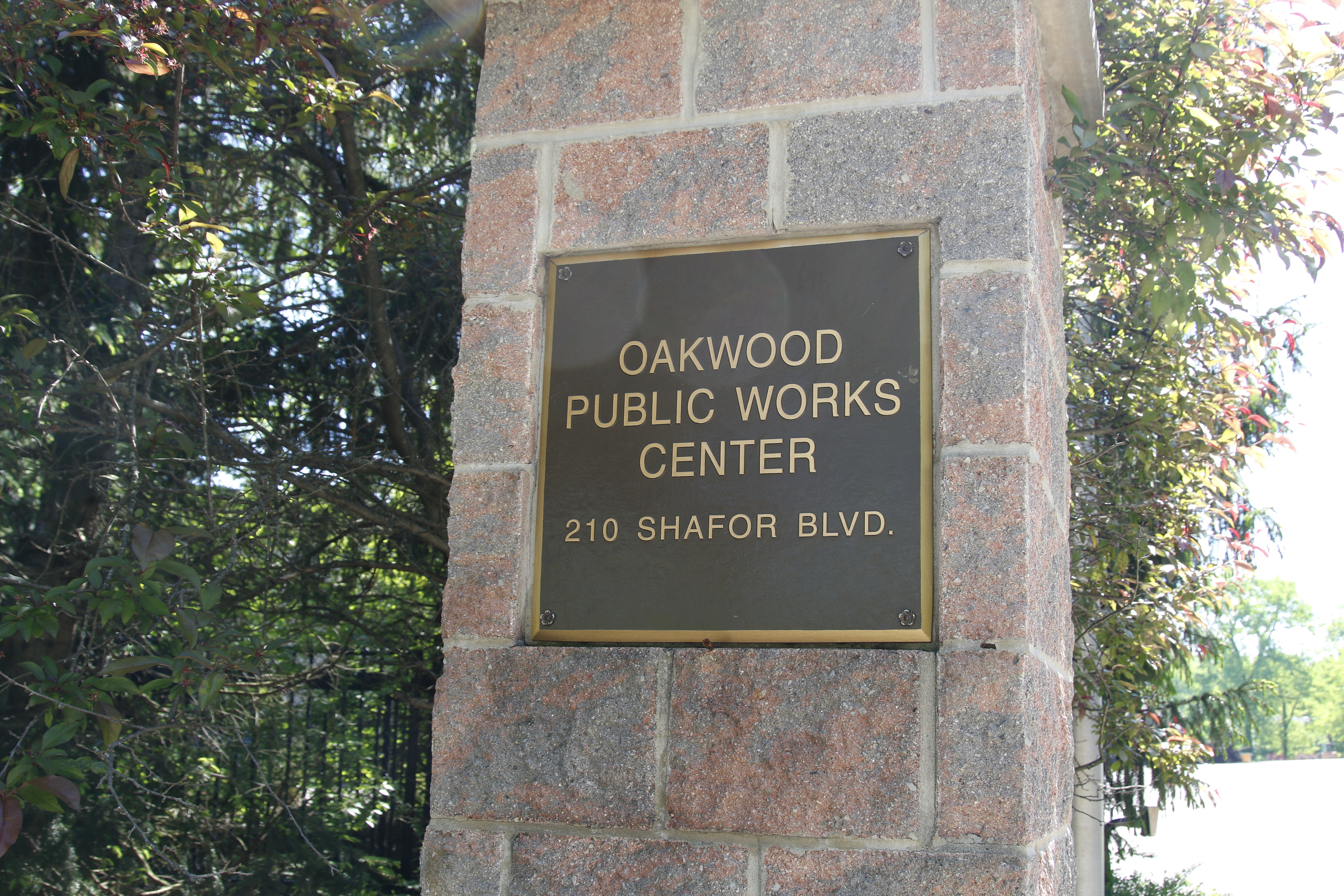 The city of Oakwood is relocating and upgrading the 24/7 public-access recycling facility. The project involves moving the facility from its current location in the Creager Field Dog Park parking lot at the corner of Shafor Boulevard and Irving Avenue to a larger area at the entrance to the Public Works yard at 210 Shafor Boulevard. The move will create a more efficient drop-off operation and safer environment for the heavily used facility by removing it from the congested dog park parking lot. The total project cost is estimated to be $299,000.
About 24% of the project cost ($72,000) will be paid through a grant from the Montgomery County Solid Waste District under the 2021 District Incentive Grant Program. The grant acknowledges Oakwood's continuing commitment to recycling.
The first phase of the work has been completed which involved the clearing of a wooded area at the site of the new facility. Phase 2, which is expected to begin during the week of September 13, involves extension of a large retaining wall. The wall extension is necessary to provide a level space for the facility. The final phase will involve construction of the drop-off area, including entrance and exit lanes. The facility will accommodate the drop-off of green waste, cardboard, and co-mingled recyclables such as glass, plastics and metal cans.
"The city of Oakwood is committed to promoting recycling of all types and is excited about the creation of the new facility," said Public Works Director Doug Spitler. "We appreciate the sizable grant from Montgomery County that helps to make this important project feasible."
The recycling facility project will be completed by late 2021 and the facility is expected to serve the Oakwood community well for many decades.