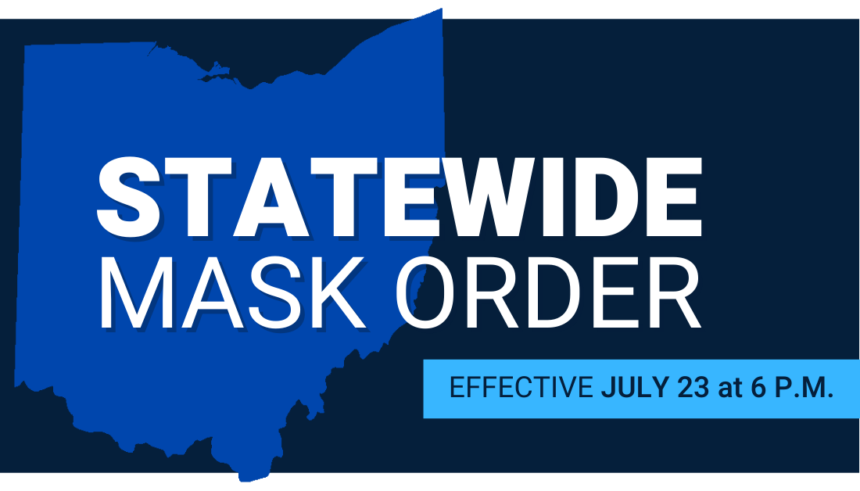 The Ohio Department of Health has issued an order mandating all persons in the state of Ohio to wear face masks while in public places.  This order takes effect at 6 p.m. on Thursday, July 23 until further notice.
The order applies to any indoor location other than a residence, as well as people who are outdoors and unable to consistently maintain six-foot social distancing, and while waiting for and riding public transportation or ride-sharing services.
The order does not apply to children under 10 years of age, and exempts those with certain medical or mental health conditions or developmental disabilities.  Additional exemptions may apply during certain activities (e.g., gym exercise and consuming food/beverages in a restaurant or bar, among others).
Businesses are expected to comply but are not responsible for enforcement.
For additional details, the full text of the order may be accessed at:  Director's Order for Facial Coverings Throughout the State of Ohio