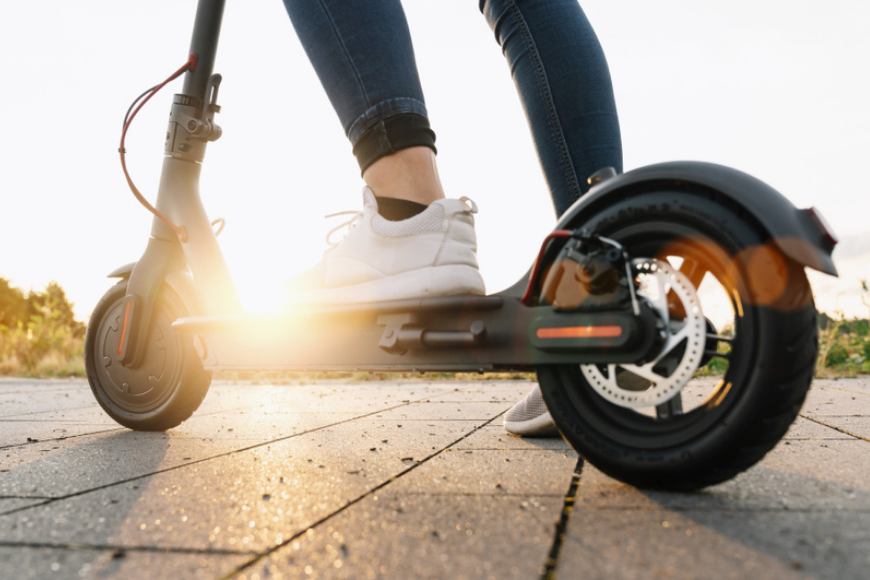 The Oakwood Public Safety Department is reminding residents of the rules for safe operation of electric scooters on public streets and sidewalks. They are legal on both streets and sidewalks, but different rules apply.
When used on sidewalks, electric scooters are subject to the same requirements that apply to bicycles. This means that scooter operators must always yield the right of way to pedestrians on foot. Reckless operation – which includes erratic riding, hand-held cell phone use or other distracted riding, unsafe speeds, or other careless behavior – is prohibited. When crossing a street, riders should cross with the appropriate light or walk/don't walk signal if one is present. Otherwise, they have the right of way as long as they are in a crosswalk and exercise due caution not to enter the street in front of oncoming traffic.
When used in the streets, the law treats electric scooters the same as a jogger or pedestrian using the street. This means users must ride on the left side of the road to ensure that they can see oncoming vehicular traffic. In addition, while scooters are permitted on most residential streets, they are prohibited on busier thoroughfares including Far Hills Avenue, Shroyer Road, Patterson Road, West Schantz Avenue, and Oakwood Avenue (between Far Hills and Irving Avenues).
"Electric scooters are a lot of fun and a great way for kids to get around, but they can also present challenges in a walking community like Oakwood," said Chief Alan Hill. "Being safety-minded and considerate of others goes a long way towards ensuring our sidewalks are safe for all to use."
For additional information, contact the Oakwood Public Safety Department at (937) 298-2122.