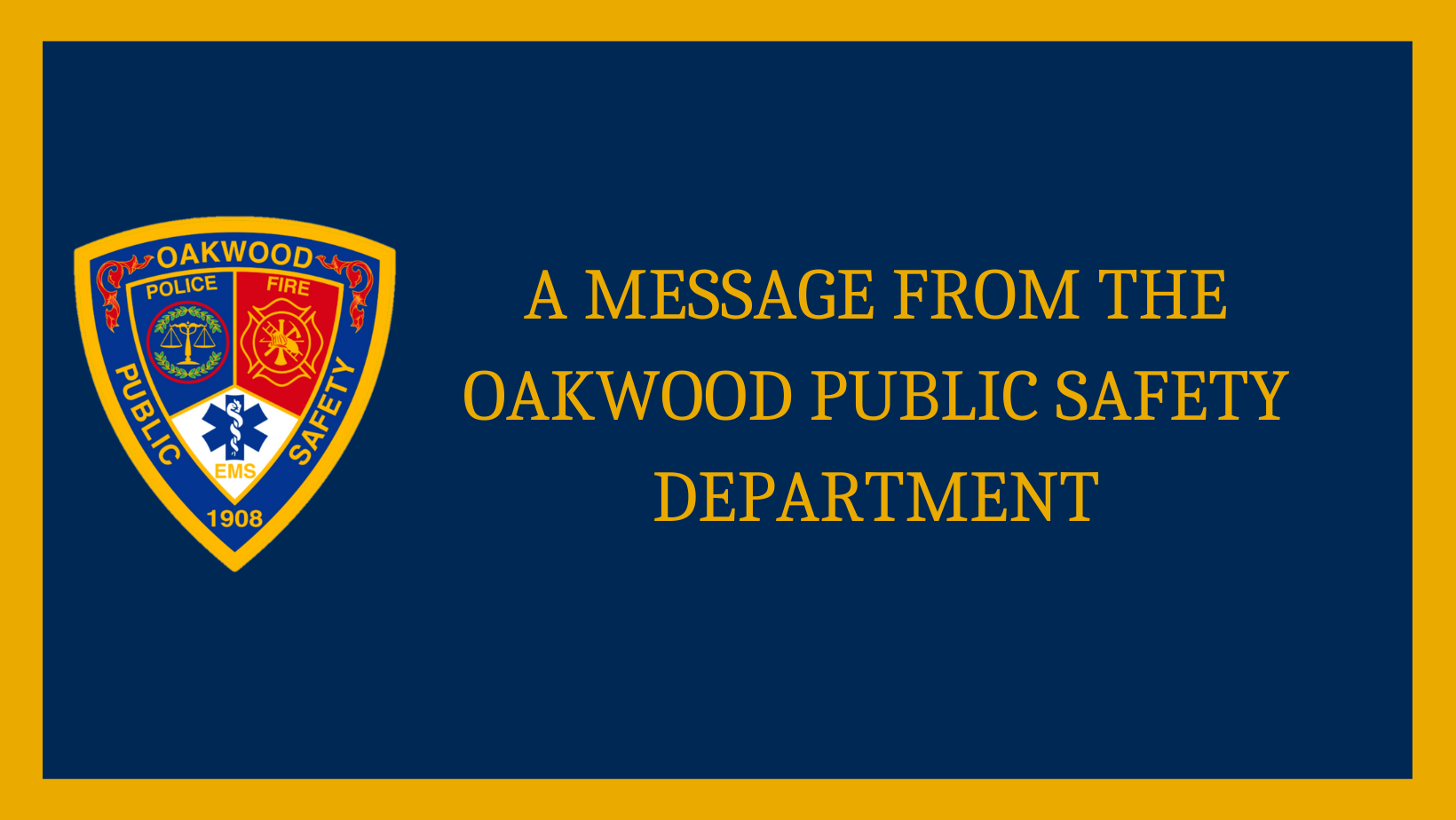 The Oakwood Public Safety Department, along with police departments throughout the region, are continuing to investigate a significant increase in car thefts.  In 2022, the Safety Department received 20 stolen vehicle reports.  In comparison, the Safety Department responded to and took two stolen vehicle reports for all of 2021.
Thus far in 2023, the Safety Department has received five stolen vehicle reports, with three being in the past week.   In each of the recently reported incidents, the vehicle was found to be unlocked with the keys inside the vehicle.  "Vehicle thefts are continuing to surge throughout our region, and the number of cars being stolen only continues to increase," said Chief Alan Hill of the Oakwood Public Safety Department.
Citizen engagement is still the first and best line of defense.  Thieves often target vehicles because how easy they are to steal.  The Safety Department is encouraging everyone to lock your car doors, and DO NOT leave the keys to the vehicle in or near the vehicle.   These two simple things could be the difference between becoming a victim or not.  Additionally, do not leave a spare key to your residence, or another vehicle you own inside any vehicle.
Anyone who observes any suspicious activity/behavior is encouraged to contact the Oakwood Public Safety Department at (937) 298-2122.