Norbert S. Klopsch - City Manager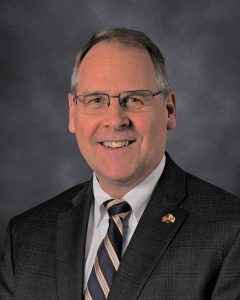 Oakwood is a very special place in which to live, work, raise a family and retire.  We are a community that truly values hard work, education, helping one another, and maintaining beautiful residential and commercial properties.  We invest the appropriate resources into making our city a very safe and pleasant place, and in keeping our roadways and public infrastructure well maintained.  Our citizens believe in civic involvement and in supporting the Dayton region.
The city of Oakwood operates under a Council-Manager form of government.   City Council appoints the City Manager who serves an indefinite term at the discretion of the Council. The City Council sets policy and the City Manager executes that policy.