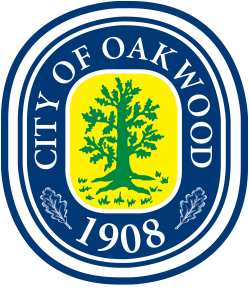 Our vision of Oakwood is to continue our heritage as a premiere residential community:
Where citizens know and respect one another.
Where principal emphasis is placed on neighborhoods, schools, responsive city services and parks.
Where citizens contribute to and benefit from strong, responsible stewardship of community resources.
Where a responsible citizenry helps establish and follows community standards that preserve the quality of individual and community property.
Where residents feel comfortable and secure in their homes and as they move about the community.
Where education is a vital community tradition.
Where viable business and professional enterprises are clearly compatible with the residential integrity of the community.
Where citizen participation is valued and encouraged to give definition to the high expectations of the community and its residents.
Where Oakwood benefits from the involvement of its residents and employees in a variety of regional business, cultural and governmental activities.