7:30pm
City/Public Safety Building
30 Park Avenue, Oakwood, OH 45419
---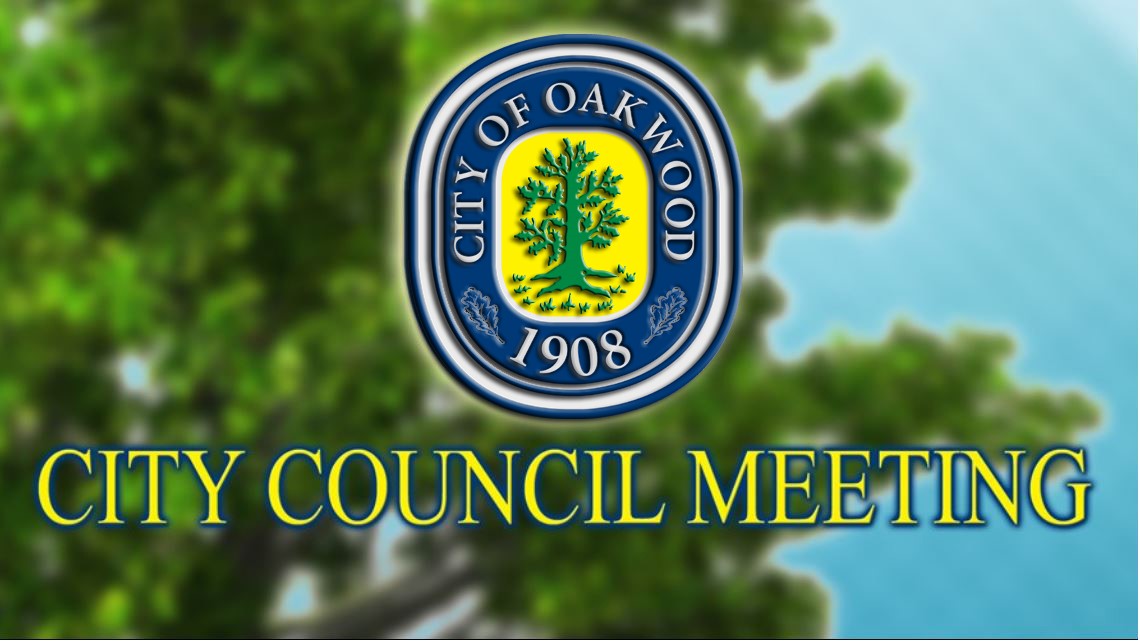 Oakwood City Council will meet in regular session at 7:30 p.m. on Monday, July 20.  The meeting will be held in the Council Chamber at the city administration building, 30 Park Avenue.
Given the status of COVID-19 in Montgomery County, physical attendance at the meeting will be limited to the five members of City Council, and four members of city staff.  However, the meeting will be fully accessible to the public via live stream from the Oakwood city website.
Oakwood City Council will follow the standard agenda for a regular session, including a Visitors portion.  Visitors wishing to address City Council during the Visitors portion may register in advance by contacting Clerk of Council Lori Stacel at 937-298-0600 or stacel@oakwood.oh.us any time before 5 pm on Monday, July 20.  Visitors not registered in advance may call 937-298-0600 during the Visitors portion at which time they will be able to address City Council.  Comments by Visitors will be broadcast into the Council Chamber so the comments are available for all to hear.
In addition to live stream, the meeting video will be available for viewing afterwards from the city website.