OCC Online Registration System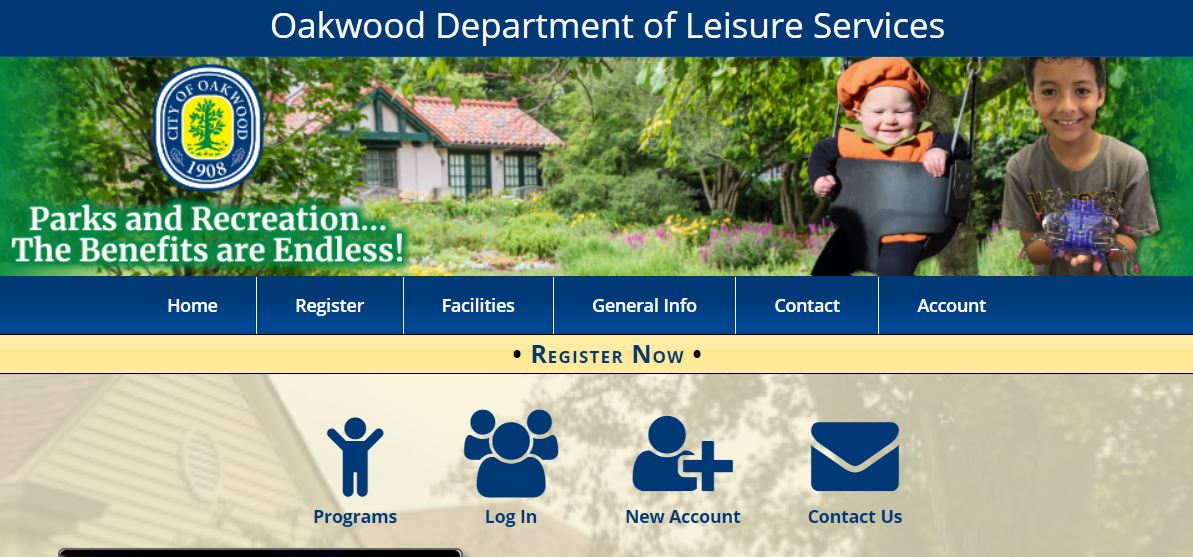 Visit our new online event registration website at OakwoodLeisureServices.com.
You can click on "Create New Account" to create your account and gain easier access to program registration. Be sure to then add all the members of your household into the account. Don't forget to enter your cell number with the carrier so we can text you with any last-minute program or event changes. If you have a current membership in the old system, we will add that to your profile once created. Your new household account will provide you with registration history, financial history and will make registering for a program or renewing a membership easy as online shopping!
Beginning December 1st, you will be able to register online for all the programs we have to offer for the Winter/Spring. We look forward to enjoying this enhanced registration experience with you.
If you have any questions, please call the OCC front office at 937-298-0775.