The annual fire hydrant flushing will be done throughout the city between April 3 and May 4. Shown below is the proposed schedule. These dates are for planning purposes only and may be adjusted as the work progresses.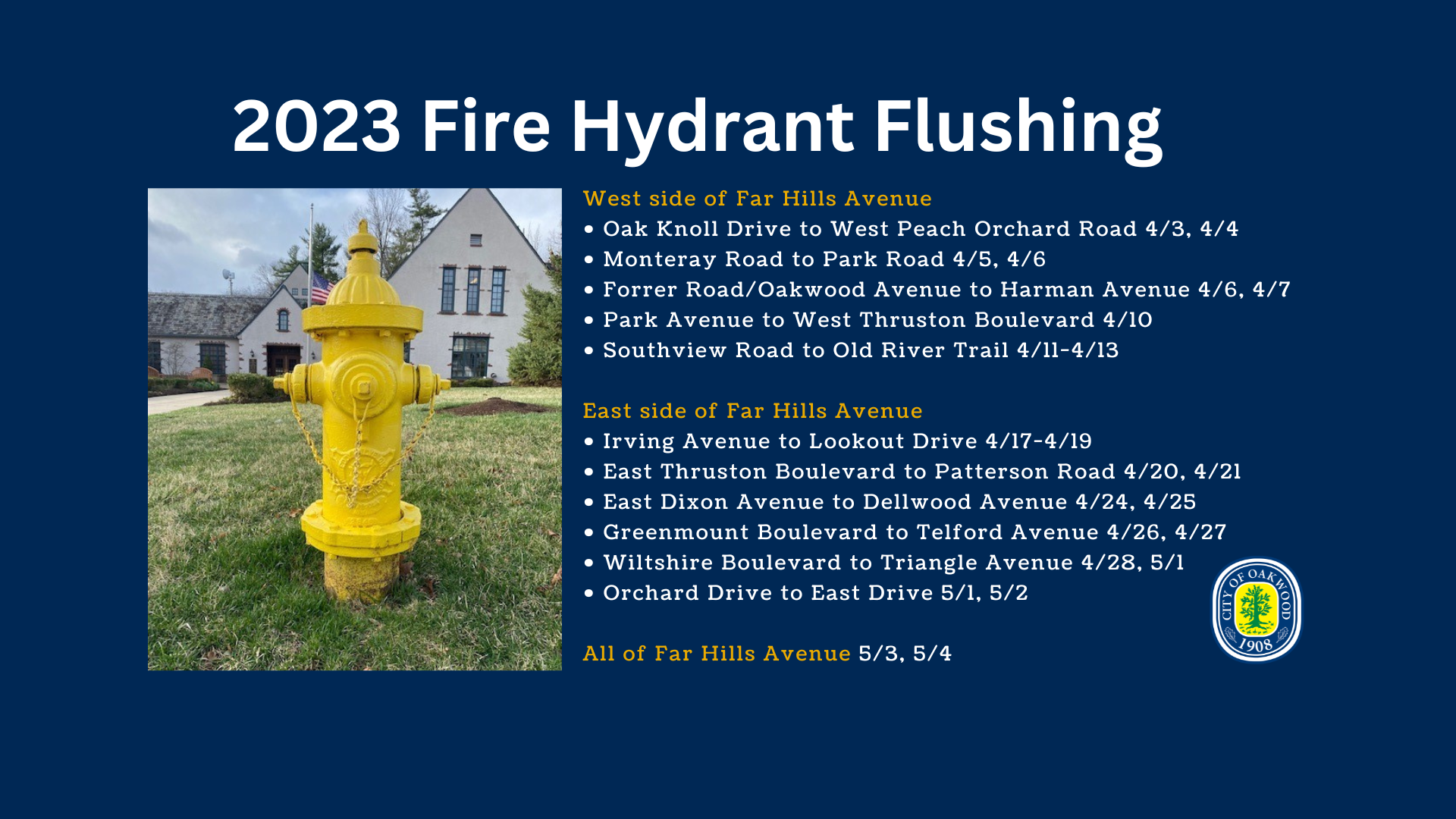 While the hydrant flushing may cause some temporary water discoloration, the water is safe to use and will clear shortly after areas are flushed.  Please check your water for clarity prior to doing any laundry.  Should your laundry become discolored, do not dry clothes until you have had an opportunity to re-wash them in an iron removing detergent.
If you have any questions, please contact the Oakwood Public Works Department at (937) 298-0777.