Alan J. Hill - Public Safety Director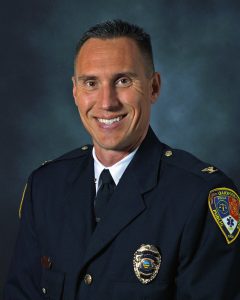 The Oakwood Public Safety Department is one of only approximately 131 fully consolidated police and fire departments in the country.  It is led by Chief Alan Hill.  The Safety Department employs 29 full-time Public Safety Officers comprised of 1 Chief, 2 Captains, 4 Lieutenants, and 22 Public Safety Officers, 4 full-time Dispatchers, 1 part-time Dispatcher, and 1 Records Clerk. The Safety Department provides the city of Oakwood with comprehensive police, fire, and ems services, including operating our own state of art public-safety answering point (PSAP).
All of Oakwood's sworn officers are state certified in law enforcement, firefighting and emergency medical services.  The underlying strength of the department is that any Oakwood officer responding to an incident is trained in all three disciplines and can take immediate action in providing public safety services.
Oakwood Public Safety Officers (PSO's) on police patrol are typically the first responder to fire and emergency medical calls.  They usually arrive in less than two minutes and can quickly extinguish small fires even before the fire apparatus and other firefighters arrive.  Likewise, PSO's on police shift are trained and equipped to respond to life-threatening emergencies and take immediate action on any medical situation, even before the ambulance and paramedics arrive.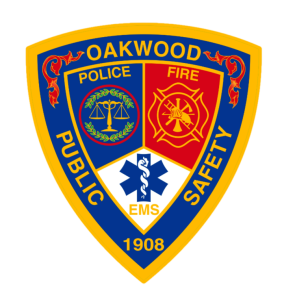 Oakwood's Public Safety Department is the second oldest consolidated department in the United States.  Formed in 1927, the concept has been very successful in providing our citizens one of the most secure and well-served cities in Ohio with an extremely quick and knowledgeable response to any emergency.
Mission
Our mission is to work in partnership with all citizens and to enhance the quality of life by providing superior Police, Fire and Emergency Medical Services.
Vision
We will be innovative through continual education and training in order to develop better ways to deliver our services and continue to improve the quality of life in our community.
Values
We are committed to Integrity by upholding community trust.  Dedication thru loyalty to the community.  Respect by treating all people with dignity and in an unbiased manner.