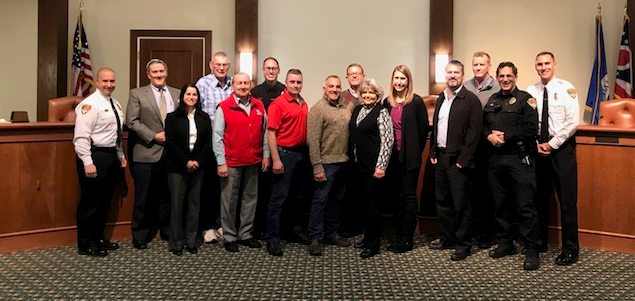 The Oakwood Public Safety Department is excited to offer a ten-week course free of charge to the citizens of the Oakwood community. This course is designed to give participants an in-depth perspective of the functions of the department. Participants will gain a broader understanding of how and why the Safety Department functions as it does. You will hear several members of the Safety Department describe their role in making Oakwood a safer and better place to live. Various hands-on opportunities will also be made available.
The class curriculum includes topics such as: Safety Department Introduction/Orientation, Patrol Operations, Traffic Enforcement, Use of Force, Evidence Collection and Processing, Judicial Procedures, and Fire Prevention/Education.
Please consider taking part in this valuable opportunity to learn more about the Oakwood Public Safety Department.
The 2021 CPA is scheduled to start September 8, 2021, and applications will be accepted through Monday, August 16.
For additional information on the program, please contact Lieutenant Chuck Balaj at (937) 298-2122.
Oakwood Public Safety Department
Attn: Lieutenant Chuck Balaj
30 Park Avenue
Oakwood, Ohio 45419